Area Feet and Inches Calculator in Excel
Convert and calculate Feet and Inches into Square Feet
This excel calculator will calculate the area of any room in square feet or square meters, based on the length and width values entered in feet and inches. 
You may enter only feet, only inches or a combination of both in either the width or length fields. The area of the room is automatically calculated and is displayed in square feet and square meters.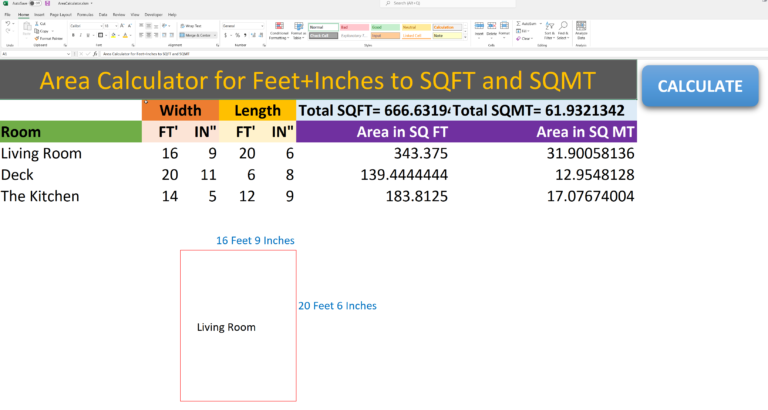 You can also view the total area of the entire house or building in square feet and square meters.
Convert Feet Inches Area Calculator – Excel Template
Amazing people downloaded this area calculator excel template.